Without Libraries I 

would not

 be standing here today as a Labour Councillor.

Without Libraries the trade unions would not have been formed.



Without Libraries the Labour party would not be here today.



It was in the mid 1800′s – where inequality and impoverishment was rife – that it was realised that in order for a nation to benefit, to become enlightened, to be productive 

all

 people regardless of their background needed access to free information and knowledge.

The public library was born and there can't be anyone in this hall today that hasn't benefited, one way or another, from them.

This surely is social justice!

Yet today our libraries are under attack.

Under attack from a Govt that prefers to divide society.

An attack on the very heart of our democracy.

Tell me – where else can we find a more equal, democratic institution than our local library.In Lincolnshire our library service is under threat.

44 libraries to be cut to 15 .

70% of mobile stops to be cut.

170 jobs to be lost.Isn't this the worst kind of Social Vandalism!
The Labour Party is the party of Social Justice – we stand up for the many and not just the select few. Libraries are at the heart of Social justice in our communities and we must do all we can to protect them.

And with your help and support we will!
Libraries have been part of the fabric of  society since at  least  the 7th Century BC . The first library is thought to have been  Library of Ashurbanipal.The site is in modern day Iraq.

The Royal Library of Alexandria, or Ancient Library of Alexandria, in Alexandria, Egypt, was one of the largest and most significant libraries in ancient world.

Libraries developed over the centuries. Public Libraries actually began in the UK. The earliest example in England of a library to be endowed for the benefit of users who were not members of an institution such as a cathedral or college was the Francis Trigge Chained Library in Grantham, Lincolnshire, established in 1598. The library still exists and can justifiably claim to be the forerunner of later public library systems.
In 1847 Parliament appointed a committee, led by William Ewart, on Public Libraries to consider the necessity of establishing libraries through the nation: In 1849 their report noted the poor condition of library service, it recommended the establishment of free public libraries all over the country, and it led to the Public Libraries Act in 1850, which allowed all cities with populations exceeding 10,000 to levy taxes for the support of public libraries. Another important act was the 1870 Public School Law, which increased literacy, thereby the demand for libraries, so by 1877, more than 75 cities had established free libraries, and by 1900 the number had reached 300. This finally marks the start of the public library as we know it. And these acts influenced similar laws in other countries, most notably the U.S. Continue reading →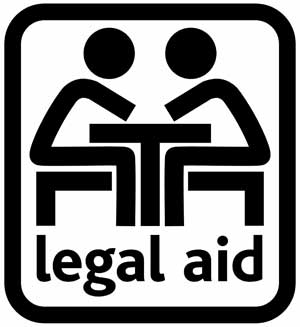 Legal Aid Reform
Chris Grayling the Minister of Justice announced earlier this year his intention to reform the way in which Criminal Legal Aid is delivered. He wants to reduce the number of firms providing criminal legal aid from 1600 to 400. He expects firms applying for one of the new contracts to apply at least a 17.5% discount to the fees currently paid enabling the Ministry of Justice (MoJ) to save £220 million from the Criminal Legal Aid budget.
Why should you care about Criminal Legal Aid Lawyers? Mr Grayling is happy to have a conversation with you about Lawyers losing money because he knows the public will not object to greedy lawyers' fees getting cut.  Indeed following a recent demonstration outside the MoJ building an article appeared in the Daily Mail setting out the earnings of the top three QC's and Criminal Legal Aid firms. The truth of course is that only a very few at the top of the Bar earn six figures with many thousands of junior Barristers struggling to make ends meet. As regards the top earning Criminal Defence Firms simply quoting the annual turnover is meaningless without taking into account the number of cases they do and the overheads they incur. Continue reading →
At Business and Law building at Lincoln University 16.25pm
Awaiting open forum
Opening speech by Law society, Lincoln.
The law society shows the Govt's plans can't work.
The legal Aid system has to continue.
Napo is speaking (probation) It is in public sector – exist to protect the public – Govt to dismantle probation office – put it out to tender. 30% to stay in public sector – and 70% to outsource to companies such as G4S, Serco and Sodexo.
Govt wants to bring in payment by results
Napo believes justice and public protection should not be about profit. It should be about public safety, reducing reoffending, rehabilitation and preventing further victims.
What you can do – Napo's campaign www.napo.org.uk
Next speaker Martin Collins from PCS Union 16.46
PCS believe the changes will cause a two tier system. PCS believe 15,000 MOJ jobs will be axed by 2015. The legal Aid bill has actually fallen. Govt cuts will have knock on affects in other areas. Justice should not be a Market system.
PCS believes these cuts are not necessary.
Final speaker – criminal lawyer
( At this point I had to go to another meeting – so will just add some notes underneath about what was said )
Transformation of legal Aid brought in April by the Govt, Legal Aid had actually been brought in 1940′s.
The part that struck me the most was about the Magna Carta ( one is located in Lincoln Castle) Article 40 states "Shall not sell Justice" but this is what this Govt is doing.
The Govt in Transformation of Legal Aid, April 2013″ 164 pages long at the beginning states "We are going to do price competitive tendering"
So in the future we could have companies running our justice system for profit, is this what we want ?
'Women in Politics' Day 2013 – Saturday 8th June 2013
The Ashwood Centre, Portland Street, Kirkby-in-Ashfield, NG17 7AB
10.00 – Welcome to East Midlands Women's Conference
By Gloria De Piero MP, Ashfield.
Gloria opens the Conference
10.10 – Guest Speaker
RT Hon Harriet Harman MP, Labour Deputy Leader, Shadow Secretary for Culture, Media and Sport.
Harriet speaking at the moment – "We need more women in lead Councillor roles"
"Labour women need to be the voice for women in the country"
Labour has been trying hard to increase women's representation in parliament.
Harriet has pledges to Emily Davison, Suffragette.
1. Don't stop doing what you are doing till job has been done.
2. Be prepared to have controversy – if you are not having a row, you aren't doing anything – don't be adverse to rows. Argument for change.
3. What have we done for other women.Hold open doors for other women.
4. Support other women. You need the support of other women.
5. Women must be the engine of our own liberation.
10.30 – Now a Q&A with Harriet and Gloria
Good questions on social justice to Harriet and Gloria.
Harriet answers a question on women on boards, – if there are men only boards, what does it say for the women who work there, they need representation.
Women are needed on boards.
Good questions being asked by Labour women.
More questions asked about modernising parliament, bedroom tax, landlords, social care.
12.00pm – Policy Sessions
GMB – Agenda 2015 – 'Childcare : What matters to parents and children'
Unite – Agenda 2015 – '21st Century NHS and social care : Delivering integration'
Back from Lunch
13.40 Community Campaigning
Glenis Willmott MEP Introduces Luciana Berger MP – Luciana loves coming to women's conference. Luciana is speaking about her election campaign in Liverpool.
Luciana listening campaign. Luciana speaking about what was happening in wards – task force to sort out issues.
14.30 : Debate – Overcoming the barriers to standing for election
Glenis Willmott MEP : Labour leader in Europe ( Chair )
Anne Western – Leader of Derbyshire County Council
Lucy Rigby, PPC for Lincoln
Sarah Russell, Cabinet Member for Business, Finance and Democracy, Derby City Council
Heather Worman – Leicestershire County Councillor
15.40
RT Hon Dame Margaret Beckett MP, Derby South
Now a Q&A session
Anne Western spoke about how she got into politics. Her route to politics was the same as mine. A school governor, who got involved in a campaign, then joined Labour Party. Then ran for election as a County Cllr, nearly missed first time and then elected when she ran again. Has been a Cllr for 16 years and now first woman leader of Derbyshire County Cllr.
Lucy Rigby then spoke about her selection in Lincoln and juggling being a new mum with her role as PPC.
Sarah Russell and Heather Worman both spoke about how being young Cllrs and campaigning.
On June 5th after being at Health Scrutiny at Lincolnshire County Hall, I decided to travel down to Westminster, with only 2 mins to catch a connecting train.
I wanted to go to the memorial for Emily Wilding Davison. This was being held at Westminster Hall between six and eight pm. Westminster Hall is a historic building, many political events have been witnessed over hundreds of years. It was only fitting that a memorial to brave Emily was there. 900 people had arrived for the event, this was impressive and showed the depth of feeling for the suffragette movement.
The memorial began with Emily Thornberry MP , who had arranged the event  introducing Mr John Bercow, the Speaker of the house. He read out documents regarding what the politicians thought of the Suffragettes at the time.
This was followed by speakers Harriet Harman, deputy leader of the Labour Party. Who as ever was wonderfully passionate about women's issues. Theresa May spoke next and what struck me was her message that we needed more women in politics to bring that difference to Parliament.
There were further speeches by Salma Yaqoob, who made an excellent speech about women and social justice. Sandy Toksvig entertained with her witty speech and finally Dr Helen Pankhurst gave an awe inspiring speech about how we must continue to fight for women's equality and how the Suffragettes would have been thrilled to see us in Westminster Hall. But her final sentence was one that I could not forget, that Emily Davison would not understand why so many women today do not use their vote. And knowing what Emily did to fight for the right for women to vote, women need to exercise that right for the women who bravely fought and died to give us that right.
A story of forced feeding
By Beryl Kingston  from her novel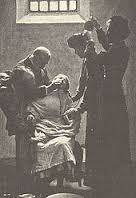 The moment Octavia had been dreading arrived so unobtrusively that it had begun and the whole terrifying chain of events had been set in motion, before she was aware enough to realise it.
It was a blustery morning in March, not long after baby Dickie's first birthday and she and Betty had gone up to London to help at the national headquarters, as they often did when there were committee meetings there and one or the other of them had been delegated to attend. They'd been the first to arrive that morning and had settled down to work at once while they waited for the others. Betty had gone straight into the inner office to do some filing while Octavia stayed in the outer office and started to open the mail. She was slitting open the second letter when an odd fluttering movement caught her attention and, turning her head, she saw that there was a sparrow frantically trying to get out of the upper window, throwing itself at the unyielding glass over and over again, its wings in perpetually baffled motion.
It must have been shut in all night, poor thing, she thought, and she took her chair over to the window to climb up and let it out. It was in such a panic she was afraid it would do itself a mischief before she could release it, so she pulled her clean handkerchief out of her pocket, shook it out, and after a brief struggle managed to catch hold of the bird and soothe it until it was still. She could feel its heart beating wildly through the white cloth, poor little thing. 'Hush! Hush!' she said, speaking to it as if it was a baby. 'You'll be free soon. I've got you.' It wasn't easy to hold a bird with one hand and open a window with the other and she was still struggling to lift the sash when she heard footsteps and voices coming up the stairs towards her. Continue reading →
Councillors and campaigners
A great demonstration took place in Manchester in the autumn of 1908. Prime Minister Asquith prompted it by suggesting that women would only gain the parliamentary vote if they could show that the great majority of women desired it. At the head of the procession was Margaret Ashton, a campaigner for suffrage through the Women's Liberal Federation for many years. The timing of that particular weekend of activity is fascinating, for just a few days later Margaret was elected to Manchester City Council to represent Withington.  She was not the first suffrage campaigner to take up a place on a powerful borough council. Activist Edith Sutton was elected to Reading a year previous. She was to join Labour in the early 1920s, overlapping with one of my heroines there, Phoebe Cusden.
Women who were ratepayers could be elected to city and County councils from 1907, well before they gained the Parliamentary vote. Election to District councils happened before that.  Women has also been elected as Poor Law Guardians, Margaret and Edith amongst them.
Celebrating the well-publicised suffrage events of 1913 and that incident with a horse in particular is important, but it does give us a rather partial picture. Women who wanted the vote didn't just demonstrate. Some of them were working women with very little time for anything else, but others were very busy and dedicated volunteers in public life and developed that role in local government. They were there, at the heart of local political activity as Labour was born, limited in numbers but more significant in impact than is often recognised. Continue reading →
This week on Labour Rose  there will be a tribute to the Suffragettes.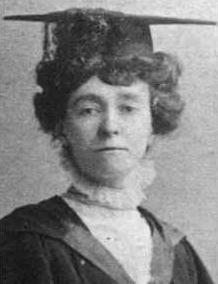 In memory of Emily Davison ( 1872 – 1913 )
Emily Wilding Davison was born in Blackheath, London on 11th October 1872.  She won a bursary to Royal Holloway  College in 1892, but was forced to drop out when her father died and her mother could no longer afford the fees.
She then took up employment as a private governess, then a schools teacher, raising enough money to study Biology, Chemistry, English language and literature at St Hugh's College, Oxford. She obtained honours in her final exams, women at that time were not allowed to do degrees at Oxford.
In 1906 she took up a teaching post and she also joined the Women's Social and Political Union. Formed by Emmeline Pankhurst. In 1908 she left her teaching post to dedicate herself to the movement.
Emily became a campaigner for Votes for Women, women's rights.
In 1909, she was put in prison at Strangeways for throwing rocks at Lloyd George's carriage and attempted to starve herself and resisted force- feeding. A prison guard angered by what she tried to do, tried to fill the cell with water. The door was eventually broken down and she was freed. She sued the wardens of the prison and was awarded 40 shillings.
On 2nd April 1911, the night of the 1911 census, Davison hid in a cupboard in the Palace of Westminster overnight so that on the census form she could state that she was in "House of Commons". In 1999 a plaque to commemorate the event was set in place by Tony Benn MP.
On the 4th June 1913 at the Epsom Derby , Emily ran out in front of the King's horse. It is possible that she was trying to attach a scarf/flag to the Kings horse . It is still unclear to this day. She was knocked to the ground by the horse, Anmer and died four days later at Epsom Cottage Hospital, from fractured skull and internal injuries.
Emily is buried in the church yard of St Mary the Virgin, Morpeth.
Her gravestone bears the WSPU slogan "Deeds not words"

Spreading the load
Do you remember the last time you saw a big jump in the price of a bar of chocolate? The chances are you haven't but the pack size has probably got smaller. It will be 'new', 'improved', or  maybe a  'better value' pack but it will almost certainly be smaller than it was before.
This is happening to many products. Some are a genuine attempt to keep the price steady, to absorb the cost of fuel, wages etc. but if they aren't telling you that's what they're doing can you trust them?
The government tells us that the economy is recovering, is growing again and on the surface that may be true, but look a bit deeper and you will see that it is from a smaller base as they shrank the economy over the last 3 years before it stared to grow. For all of us that just means that we are further behind than ever. Like the shrinking chocolate bar, we are told that it is better than before but it is actually smaller. We are  in the same financial place we were 3 years ago, still at the beginning. The rise in the economy has been wiped out by inflation.
Every child who goes and a buys a chocolate bar now has to pay more of that chocolate price as VAT. Children don't earn money but they do pay tax or their parents do on their behalf.
When the Coalition said that 'we are all in this together' I don't think that any of us thought that it would include people who had no resources of their own or that it would hit the poorest harder than the better off.
With Labour's 5 point  plan I believe it will do exactly what it says on the box and deliver a trustworthy way of spreading the load. At least we will know who is paying and and VAT will be reduced to 17.5%  for a year!