Tom King discusses the Child Support Agency charges and its effect .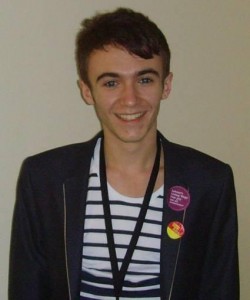 Beginning next year the Government plans to start charging for use of the Child Support Agency, which processes maintenance payments between separated couples.
The changes form part of an overhaul of how the state treats families, with the removal of legal aid in family law cases, plans in the pipeline for a Marriage Tax Allowance and single parents being disproportionately affected by cuts.
Parents wishing to use the service will need to pay an upfront charge of £100, reduced to £50 for those in receipt of certain benefits. On top of this a 7-12% charge will be taken off any maintenance paid and the non-resident parent will be charged 15-20% of the maintenance payments.
Separated parents often find themselves in difficult financial circumstances, without this added burden. The losers will be the children, who for no fault of their own find their parents separated and, as a result of the Government's decision, will have to live on an increasingly tighter household budget.
Charging parents, the Government says, is the only way to make the CSA affordable. In reality, they've made an ideological decision to make single parent families pick up the tab for a financial crisis they didn't cause.
These CSA charges will be compounded by the VAT rise, which hits the poorest hardest, by cuts hitting single parents, who are overwhelmingly women, and by families having to fund their own divorce proceedings.
Only a few weeks ago, David Cameron described single parents as 'heroic'. Its a shame his rhetoric is completely out of line with his policies and that he used the very same article to idealise the traditional nuclear family. In a letter published by Gingerbread, one single mother described the Prime Minister's comments as patronising and intolerable, saying "the sentiment is so transparently insincere and cynical".
Its becoming increasingly clear that this Government doesn't care about families, or children, or women. They're hell-bent on one thing, deficit reduction, and are happy to do so on the back of struggling single parents.
Tom @Tomilo