About ten years ago on a trip to Scotland, my family and I decided to visit a place called New Lanark Mills.
What I didn't expect was how visiting the old Mills would introduce me to the story of Robert Owen.
I'm sure many people have heard of Robert Owen, but I have to admit, he wasn't someone I had great knowledge of. But when I read his story ; on the boards at the Mills, I felt a connection. Perhaps its because like him, I believe in a Co-operative model in business.
Robert Owen, born in Wales on 14th May, 1771, second youngest of seven children. He became an apprentice to a clothier, who had a good library. He was an avid reader. After working in Manchester, learning management skills there. He became a partner in the Mill and suggested to his other partners to purchase New Lanark Mills.
At New Lanark Mills he wanted to improve the working  &  social conditions of his workers.
He did this by :  Shortening the working day.
Minimum age for apprentices.
Improving Living conditions of his workers – improved housing, street cleaning.
Introduced a system where the local village store funded the school. Free education.
Education was very important to Robert, after all he had benefited from education which included the use of a Library.
Plus he also believed that education should be diverse and include music, dancing and games. He was truly advanced in his thinking.
He said "To train and educate the rising generation will at all times be the first objective of society" – Robert Owen 1830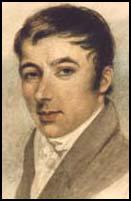 Robert Owen in the 19th Century had realised the importance of education, working together collectively for the common good, being united to create a happy, healthy and productive workforce.
This later developed in the Co-operative movement with the Rochdale Pioneers and the Rochdale principles. Which can be found at www.rochdalepioneersmuseum.coop