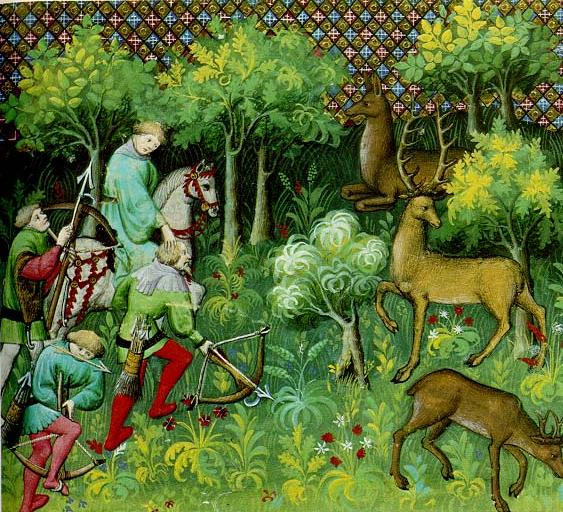 There can't be many of us, that have not walked in a wood or explored a forest. From being children, we can remember the wonders of the trees around us, the smells of the fresh leaves, maybe wishing we could climb the trees, with their magical, mysterious attractions.
One of my favourite books, as a child was  'The Folk of the Faraway Tree'. The mystical forest. It captures something in our memories, in our pasts.
And in 2017, this year is very special. For it was in this year, 800 years ago in 1217 that a moment in history occurred. A moment that has had a profound affect on our modern democracy. Human Rights, linked to those mystical Forests. Seems fitting in a way. Environment linked to our rights – both intertwined, like a root, a branch. And this is the message that we should adhere to, human rights that were a seed planted in 1217, where you and I, the people, not a few privileged Barons, aristocrats, where given rights.
Yes, it's a precious document. The Charter of the Forest. And you could actually say, its relevance for 2017,is as relevant as it was 800 years ago. As our human rights need to be protected. And strengthened.
Maybe, you haven't heard of this precious document, as it's the Magna Carta, its famous  partner document, that has always been in the public eye. I could argue that it is the Charter of the Forest, that should be known and talked about. It is about our rights, the people, the majority.
Now for the history :
William the Conqueror and his heirs eroded access to the forest for 'free men'. Basically William and his heirs wanted a monopoly of the forests. And this excluded the people, who had farmed these areas for generations. It was affecting the local economies. This could not continue. It became a political issue. The people were beginning to create unrest and pressure was put on the King.
Thus the Charter of the Forest happened, that re-established the rights of access.Issued on 6th November 1217, originally sealed by King Henry III. A partner document to Magna Carta.
And this is where it gets interesting. Unlike the Magna Carta, which was about the rights of the Barons. It's about giving rights not to the privileged few, but to the common person. And these were real rights, protections. Human rights, against abuses. Against the abuses of the aristocracy.
Land was to be available to commoners. Access, rights. This is powerful for the common person. Democracy arriving, right there in 1217. That's why this Charter is amazing. And do you see, how in 2017,  knowing this, is empowering. That we the people have access, protections, given rights. We won't be dominated by forces encroaching on our freedoms, trying to take away our rights.
I could quote various extracts from the Charter, here is one :
"Every Freeman shall from henceforth, without danger shall make in his own wood, or on his land,or on his water, which he has within our forest, mills, springs, pools, marlpits, dykes,or earable ground, without enclosing that earable ground,so that it be not to the annoyance of any of his neighbours"
So next time you walk in a wood, a forest, or visit a heathland. You will know that it's linked to our human rights, that this year, with all that is happening in the world – Think of the anniversary of this Charter and what it means. Not just to the people of 1217 but to the people of 2017.
Lincoln Castle, Lincoln, UK –  has a copy of the Charter of the Forest.