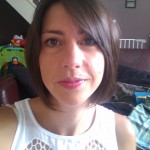 I became a member of the Labour Party following the general election defeat of 2010. My first child had just turned 9 months old and becoming a mum had made me realise how indebted I was to the Labour government for their family friendly policies. Extended maternity leave, child benefit and The Child Trust Fund all provided families with a big helping hand. For me however, SureStart has been the most successful of these initiatives.
Being a new mum is incredibly difficult, but not only for the reasons you read about in books. I could cope with the screaming baby, sleepless nights and endless feeding but I wasn't prepared for the loneliness that comes with being at home all day. I had a fantastic support network of friends and family but was desperate for people to speak to during the long days when everyone else was at work. Surestart provided me with this.

For those who aren't familiar with Surestart, it offers a range of free support groups and classes for mums and young children, ranging from advice on breastfeeding to messy play for the little ones. Within my local children's' centre there were several classes per day, as well as drop-in facilities for people with concerns. Not only was I given valuable professional support and advice, I also met other new mums, from a variety of backgrounds, all of whom wanted to get out from in front of the TV and meet people in the same position as themselves. The babies were also given a range of developmental activities to do and the opportunity to mix with other children, so beginning to learn the vital social skills they will need throughout their lives.
I had my second child in February of this year and the reduction in the provision of services since the Coalition government came to power is severe. The new state-of-the-art building which houses my local children's centre stands virtually empty, as only one group now takes place each week. One fifth of SureStart employees have taken voluntary redundancy in Tameside and there may yet be further compulsory job losses. A handful of classes are starting to spring up, charging anywhere from £3 – £6 per hour. For women who attend one group per day the cost very quickly ramps up to £15 – £30 per week, which is a lot of money when you are on statutory maternity pay. Whilst I am willing to pay for these services so that my children and I have something to do during the day, there are many families out there who simply cannot afford this.
I am extremely fortunate as I have the friends I made from the birth of my first child but I really feel for new mums who will not have the fantastic support that I had. SureStart is a vital service for families and, by refusing to ring-fence its budget, the Coalition government is heaping more pressure on new mothers during what is already a very difficult time.