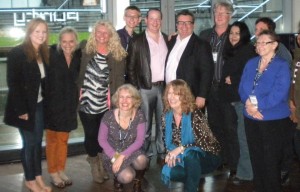 Labour 2012: One Nation Politics
So conference is over for another year.
And what a conference it was!
Last year, let's be honest, felt a little muted. I was excited to be at my first conference, but there was a sense of unease that Labour weren't really getting it together. This was felt particularly in Ed's leader's speech: he looked uncomfortable and only occasionally were there reminders of the passionate speaker on the leadership hustings. The nagging doubt remained: was he really the right leader for the times?
What a difference a year makes.
This year, conference felt completely different. As a delegate sat on the second row, you could feel the energy and purpose of the party.
There was a sense of coherence, of confidence, of something really coming together.
Ed's speech has obviously been highlighted as the central moment. 70 minutes without notes, passionate about where he wants to take the party and the country.
But his speech was part of a more general movement, away from the old solutions of the past that existed before the financial crisis and the crisis of confidence in this country's institutions.
If consumerism was founded on a fragmented society which places too much value on individualism and self-interest, the vision on offer at Labour 2012 was of One Nation, working together to create a country where all have a voice and a place, not just the privileged few.
This was obviously felt in Ed's speech, but also in Ed Balls' appeal for a cross-party consensus on the infrastructure projects and future planning that this country so desperately needs.
I left conference feeling excited about the future, and ready for the year of campaigning ahead.
A pretty good week to be a member of the Labour Party.