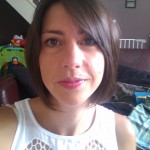 On Sunday, Stalybridge and Hyde CLP Women's Forum hosted it's first Fundraiser, a traditional afternoon tea party. The event was a great success, attended by around 60 Labour women from across the North West. MPs Kate Green and Debbie Abrahams came along to speak and show their support for our Forum and those like it in the rest of the country. I left with the feeling that attendees were both inspired by what they had heard and more determined than ever to do everything within their power to remove this Coalition government with it's hostile policies towards women and families.
All of this is a great achievement for a Women's Forum which was only set up in February 2011. Initially, it was dismissed by some male members of our own party as "nothing but a talking shop". Yet we have managed to prove the doubters wrong. The Forum already attracts a regular crowd of 40 women to it's bi-monthly meetings and has been responsible for attracting 8 new members to the Labour Party since it's inception: that's one new member a month. This is in large part thanks to the innovative approach of Women's Officer, Jan Jackson, who has thrown out the rule book and invited non-members to come along and see what the group is all about. It's not rocket science, but it's something that no-one else in the CLP has tried. As a result, the group is a great mix of age and experience, where everyone has a voice.

I myself am new to the Labour Party. I joined following the election defeat of May 2010, because I was angry at the way in which the new government was attacking women. But after I signed up online, I heard nothing back from my CLP. I was disappointed that there was no-one knocking down my door, asking me to get me involved in their campaigns. It was only when Jan called me early this year to tell me that she was setting up the Women's Forum that I started to play an active role in the Party and channel my anger into something constructive.
Attracting new members is only one of the positive impacts our group has made to date. Thanks to the Forum, there are now more women participating in their Ward meetings, bringing fresh ideas and perspectives with them. Consequently, there is a growing base of support for female members who have put themselves forwards as candidates for next year's Local Elections. As a result, our CLP will hopefully have more female Labour Councillors than ever before.
Kate Green believes that women work differently from men in that they are most effective when they act as a collective, channelling their energies into a common cause. This certainly proved to be the case at Sunday's Fundraiser, our first formal event and a fantastic bonding experience for us all. Many women in the group volunteered their help and it was great to see everyone working together for something we all believe in. I was blown away by the support shown to us, not just from within our own CLP, but from women across Greater Manchester and Merseyside. Friendships are starting to be formed from our common endeavour and I am sure that we will have many more such events to look forward to.
So, if you don't already have a Women's Forum, please consider setting one up of your own. And if you do, think about ways in which you can build relationships with women across your region. Together, Labour Women are a powerful force who can play an important role both in our communities and in helping us to win the next General Election.