Published
August 2, 2011
|
By
Penny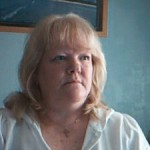 What's happening to us?  
---
Day after day,week after week and month after month I have watched a country I was once proud of turn on itself.
Man against man, woman against woman, race against race and class against class.
Each blaming the other for the sorry state of our once great nation. I am non political, I consider myself to be well educated and keep abreast of most current affairs, so I have watched us all tearing each other and ultimately ourselves apart, bit by certain bit.
Continue reading

→
Published
June 23, 2011
|
By
Rosie
Do you agree with the statements
"Legal Aid is fundamental to social Justice " and
" In a democratic society all citzens have a right to access justice and get a fair trial " 
The Coalition Govt in the UK are planning to carve £350 million out of the annual legal aid budget.  A Ministry of Justice study suggests that 500,000 fewer cases a year will be entitled to funding under the plans.
Women will no longer be able to obtain legal help for many  of the issues associated  with leaving a violent relationship, according to the National Federation of Womens Institutes. Continue reading →
Inspirational Women
You can Vote for up to 3 Women
Lindsay Meadows (41%, 304 Votes)
RMWAGS (35%, 262 Votes)
Malala Yousafzai (17%, 129 Votes)
Jessica Ennis (13%, 93 Votes)
Clare Balding (12%, 87 Votes)
Michelle Obama (8%, 63 Votes)
Hillary Clinton (8%, 60 Votes)
Pat Onions (6%, 48 Votes)
Hannah Cockcroft (6%, 46 Votes)
Mary Beard (5%, 38 Votes)
Charlotte Church (5%, 35 Votes)
Victoria Pendleton (4%, 27 Votes)
Tammy Baldwin (2%, 16 Votes)
Lucy Lawless (1%, 6 Votes)
Total Voters: 744

Loading ...
Labour Rose
Rosie
31 posts
ItsMothersWork
4 posts
Penny
3 posts
3 posts
Eleanor
2 posts
Laurie
2 posts
Roxsie
2 posts
Andrew
1 post
Simon
1 post
Anne
1 post
Leon
1 post
Sam
1 post
gena
1 post
Nafisah
1 post
paddy
1 post