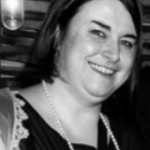 Pensions
What does a 27 year old care about pensions?
Well actually quite a lot. I might be 27 and not be retiring until I am 68
(or older) but I am paying into a so-called "gold plated pension scheme" or
the local government pension scheme as it is more commonly known. Continue reading →
Here we will be discussing issues of Women and their work .
The first topic we will cover is the affects of the pension reforms on women. Yesterday we saw that 250,000 public sector workers went on strike due to changes in their pensions that the coalition is trying to implement.
This is area that many women feel passionately about as 65% of public sector jobs are done by women. 
Firstly under the 2006 Equality Act,the govt has a legal duty to give "due guard" to the impact of women of all its policies and to mitigate any changes that look likely to adversely affect women.
Do we feel this coalition govt is taking into account the 2006 Equality Act ?