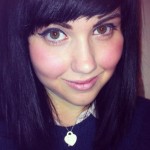 Last Saturday was one of first visits home from university- so I expected there to be a few changes. My lovely mother taking up a new hobby, perhaps? Something mundane like where we keep the jam? However, what I was not expecting to change upon my return was the mindset of my compassionate father. Over morning coffee and BBC Breakfast I found myself scowling over Cameron's claims that his current pension offer was the best deal on the table and his threats to withdraw it if Wednesday's strikes go ahead. Half-morning grumpiness and half-fury, I turned to my father to complain, expecting him to agree with me; I was quite wrong. His response sounded like a mix of Cameron sound bites, 'irresponsible', 'unsustainable', 'we need to cut the deficit' '…but last government overspent'. I was quite shocked by this outburst. You would have thought someone married to an NHS nurse, who has had countless experiences of good service from the public sector would know how hard they work and how they deserve every single penny of that pension- which, for the majority of public sector workers- isn't so 'gold-plated' after all.
Continue reading →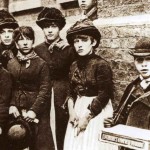 On Wednesday 30th November 2011  there will be a strike by public sector workers . They will be striking for their pension rights .
This will be the biggest strike action in nearly one hundred years . The headteachers , who to my knowledge have never striked , will be striking . NAHT . This is unheard of . This is action that should be respected . Teachers are a dedicated workforce, they don't strike for any reason . I know this because my family are teachers, my father was a headteacher . My family business is teaching .
This is why we should listen . I support their brave actions and yes they are brave.  Teachers do not want to let their children down , they are professional.
Also , let's face it , who can afford to lose a day's pay in today's harsh climate , where the cost of living is squeezing us all. It is the teachers who are the middle earners, who will lose their child benefit . It is the teachers who will be paying more into their pensions and getting less out at the end, that will have to work till they are 68 .
What this coalition Govt doesn't seem to grasp is that it is the middle earners who are the engine of the economy . They are the drivers . If you demoralise them , then you demoralise the economy. I am no economist , but I can work out that if you attack the middle, you attack the part that keeps everything together, its just plain obvious.
So you don't attack the rights , you give strength and confidence. The Govt should respect public sector workers. After all the Govt are the heart of the public sector . They are the public sector . The Govt are the servants of the people and we are not their servants . This has somehow been lost and needs to be regained.
We need more bravery . Continue reading →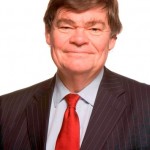 One of the least edifying aspects of the febrile debate on public sector pensions is the charge being made, often by people who should know better, that current public sector pensions are in some way "Gold-plated". It is certainly true that the retirement prospects of employees in the private sector have been dealt a series of blows over the past decade – blows from which employees in the public sector have hitherto been immune. But it is facile and wrong to say that the problem is one of equity and that public sector pensioners should "suffer" in the same way that those in the private sector will.
Continue reading →

For all of time it seems that someone has been waging war on poverty. In literature, in history books, in most religions and in the writings of anyone even the least bit socially conscious, poverty and the war on its oppressors is a key theme. But when you get right down to it would we know actual poverty if we saw it? After all, we can't wage war on something we can't identify. If we do that we're just a bunch of kids with invisible light sabers slashing at things that aren't there and making weird noises.
So how do we identify our enemy? Let's start with a definition. Poverty is defined as the state of not having enough. To be more precise our discussion is focusing on the not having enough money. But what is not enough?
In America most people would say that welfare recipient income level would count and I would agree. In order to qualify for government assistance in the United States an annual income of about $12,000 is required; make more than the and you're on your own. Those in generous places would place the upper number of the poverty stricken at $20,000; a far cry from the number that earns assistance.
Continue reading →

Last Sunday (21 August), BBC1′s "Sunday Morning Live" asked the hackles-raising question: "Should women take a back seat in difficult economic times?"
The premise seemed to be that a job and an independent income is properly a man's thing, and that we can indulge women with an imagined independence while the economy is buoyant, but when the going gets tough, we should keep jobs for the boys.
Women should stay home, rearing children into good little citizens who will know their place (and perhaps not riot).
Oh dear.

What are we? Why do we act the way we do? Women's rights in a male dominated world have always been important to me but until recently, I never understood why I am so determined to change things. I'd like to introduce you to two ladies. The first is Maria Bedworth who was born almost two hundred years ago, around October 1812 in Birmingham, the daughter of Thomas Bedworth and Ann Jeffries and the second introduction is to her daughter Selina Millard, born in Birmingham in February 1855. Their phenomenal struggle to survive the perils of Victorian England is the reason I write; without them I would not exist at all, as Maria is my great-great-great grandmother following the direct female line, and Selina my great–great-grandmother. She is seated in this photograph taken around 1926, with my mother on her lap.
Continue reading →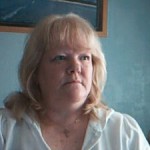 ---
I wrote a blog after the riots looking at why I thought this may have happened, there had been many articles about the why's and where for, some quite calm and some outrageously biased or over the top.
I suggested that we needed to look beyond the thugs, beyond the gangs, beyond class and instead look at the very fabric of society.
Many agreed with me and I was quite happy that I had written a well balanced blog. I draw your attention to it because the one word that stands out in this is 'balance'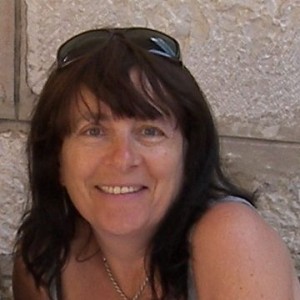 Taking the very breath away from small charities and leaving them fighting for life is becoming an increasingly familiar story across the country. Small charities are seeing their lifelines either cut completely or seriously damaged through funding cuts, justified by those that make them, as a response to our debt crisis.  
I work for a small play charity and am chair of trustees of a domestic violence charity. Both these organisations offer services to the most vulnerable in society, ensuring that needs are met and helping to build cohesive communities that care. However due to the local authority significantly reducing funding to local groups, front line services to the community are being severely affected.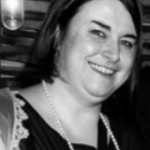 Pensions
What does a 27 year old care about pensions?
Well actually quite a lot. I might be 27 and not be retiring until I am 68
(or older) but I am paying into a so-called "gold plated pension scheme" or
the local government pension scheme as it is more commonly known. Continue reading →