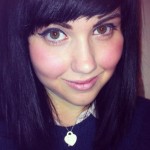 Last Saturday was one of first visits home from university- so I expected there to be a few changes. My lovely mother taking up a new hobby, perhaps? Something mundane like where we keep the jam? However, what I was not expecting to change upon my return was the mindset of my compassionate father. Over morning coffee and BBC Breakfast I found myself scowling over Cameron's claims that his current pension offer was the best deal on the table and his threats to withdraw it if Wednesday's strikes go ahead. Half-morning grumpiness and half-fury, I turned to my father to complain, expecting him to agree with me; I was quite wrong. His response sounded like a mix of Cameron sound bites, 'irresponsible', 'unsustainable', 'we need to cut the deficit' '…but last government overspent'. I was quite shocked by this outburst. You would have thought someone married to an NHS nurse, who has had countless experiences of good service from the public sector would know how hard they work and how they deserve every single penny of that pension- which, for the majority of public sector workers- isn't so 'gold-plated' after all.
Continue reading →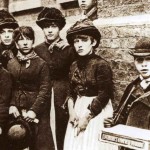 On Wednesday 30th November 2011  there will be a strike by public sector workers . They will be striking for their pension rights .
This will be the biggest strike action in nearly one hundred years . The headteachers , who to my knowledge have never striked , will be striking . NAHT . This is unheard of . This is action that should be respected . Teachers are a dedicated workforce, they don't strike for any reason . I know this because my family are teachers, my father was a headteacher . My family business is teaching .
This is why we should listen . I support their brave actions and yes they are brave.  Teachers do not want to let their children down , they are professional.
Also , let's face it , who can afford to lose a day's pay in today's harsh climate , where the cost of living is squeezing us all. It is the teachers who are the middle earners, who will lose their child benefit . It is the teachers who will be paying more into their pensions and getting less out at the end, that will have to work till they are 68 .
What this coalition Govt doesn't seem to grasp is that it is the middle earners who are the engine of the economy . They are the drivers . If you demoralise them , then you demoralise the economy. I am no economist , but I can work out that if you attack the middle, you attack the part that keeps everything together, its just plain obvious.
So you don't attack the rights , you give strength and confidence. The Govt should respect public sector workers. After all the Govt are the heart of the public sector . They are the public sector . The Govt are the servants of the people and we are not their servants . This has somehow been lost and needs to be regained.
We need more bravery . Continue reading →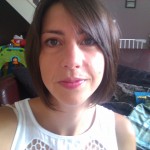 On Sunday, Stalybridge and Hyde CLP Women's Forum hosted it's first Fundraiser, a traditional afternoon tea party. The event was a great success, attended by around 60 Labour women from across the North West. MPs Kate Green and Debbie Abrahams came along to speak and show their support for our Forum and those like it in the rest of the country. I left with the feeling that attendees were both inspired by what they had heard and more determined than ever to do everything within their power to remove this Coalition government with it's hostile policies towards women and families.
All of this is a great achievement for a Women's Forum which was only set up in February 2011. Initially, it was dismissed by some male members of our own party as "nothing but a talking shop". Yet we have managed to prove the doubters wrong. The Forum already attracts a regular crowd of 40 women to it's bi-monthly meetings and has been responsible for attracting 8 new members to the Labour Party since it's inception: that's one new member a month. This is in large part thanks to the innovative approach of Women's Officer, Jan Jackson, who has thrown out the rule book and invited non-members to come along and see what the group is all about. It's not rocket science, but it's something that no-one else in the CLP has tried. As a result, the group is a great mix of age and experience, where everyone has a voice.
Continue reading →

I won't waste space outlining why the health and social care bill is such a menace. Here is just one account of the many problems with it: http://www.telegraph.co.uk/health/healthnews/8804621/Commentary-these-reforms-will-leave-NHS-a-poorer-service.html
Opposition to the Bill is almost universal among healthcare professionals of every kind; the public did not vote for the proposed changes; they did not appear in any manifesto; politicians of all parties promised not to make this type of wholesale change. They lied. And their cowardice, self-interest or (in some cases) shameful failure to actually read a bill they were voting on means that the Bill is all but passed, despite immense public and professional opposition to its measures.
Continue reading →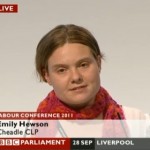 I attended the Labour Women's Conference and really enjoyed listening and being inspired by so many people that day. It was such the right thing to go to, to be inspired and encouraged by other women Labour activists. This is a massive thing for many women across the party who are from many different parts of the country. Sometimes in local parties, women can feel either that they're not being taken seriously enough or that somehow they're being drowned out. Often, this is by one or two men who say they are pro-women but dominate the argument anyway. Take for example, the men I spoke to on twitter who suggested that as a party of equality we shouldn't need a women's conference or women only sessions. The issue with this, is that again it's almost an arrogant assertion like I just described. 
Continue reading →

The first general election I remember was in 1979. I was 11. Before Britain voted, our class at school held a vote. I don't remember there being a teacher-led discussion about the merits or failings of any party. We were effectively invited to reflect – openly in our classroom and by show of hands – the prejudices of our parents. Continue reading →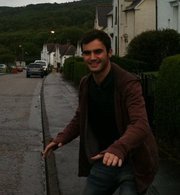 Matt Zarb-Cousin writes for Political Scrapbook and the Huffington Post. Follow him on Twitter @mattzarb
As a social democrat living in Essex, I fall into something of a progressive minority. I often find myself up against socially conservative views – usually when I'm sitting in the passenger seat of a taxi – challenging the regressive orthodoxy of England's "deep south". When Rosie asked me to write for her blog, I thought I'd offer up a few suggestions as to how we can make this case to our opponents.
One of the failures of New Labour in pushing the equality agenda was the implementation of liberalism from the top-down. This not only alienated and bred resentment towards people we were trying to empower as a party, but also entrenched the views of our opponents. We failed to take people with us, especially in the south of England.
Continue reading →
Karen Wilkie is Deputy General Secretary of the Co-operative Party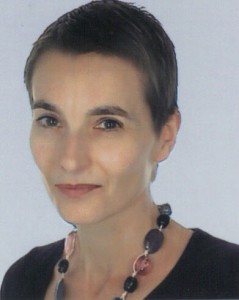 Women co-operators have always engaged in political action, campaigning early in the 19th & 20th centuries for the vote, for maternity benefits, milk for school-children, divorce law reform, a minimum wage; and initiating the white poppies peace campaign.
This year we celebrated the 100th International Women's Day, and that led me to thinking about the life and work of a woman who was born exactly 100 years before I was, and what she would think about the role of women in politics today. Continue reading →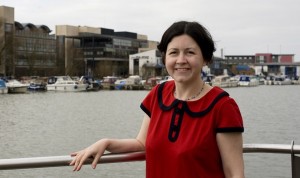 Thailand has voted in their first woman prime minister.
Yingluck Shinawatra is to become  Thailand's  PM . Her party won 264 seats in a 500 seat parliament.
Prime Minister Abhisit Vejjajiva resigned as party leader and defence Minister.
Over the last few years Thailand had lost faith in democratic insitutions . Hopefully with the election of Yingluck there will be politcal stability.
There have been nine coups in Thailand since King Bhumibol ascended to the throne in 1946. 12 of Thailands 27 prime ministers since absolute monarchy ended in 1932,have been military leaders.
When we think of red shirts or yellow shirts we might think of a football team ,but in Thailand the different coloured shirts represent different political factions. The red shirts are supporters of the previous prime minister Thaksin . The yellow shirts are the supporters of the monarchy and the elite in Thailand.
Thaksin is the older brother of Yingluck .He was overthrown in a military coup in 2006 because of scandal over tax free sale of family shares. He now lives in Dubai to avoid a jail term.
Mr Thaksin's over throw triggered a political crisis which saw violence break out between the Red shirts,his supporters and the military. More than 90 people were killed in unrest in Bankok. Continue reading →