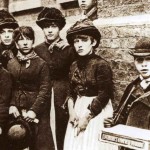 On Wednesday 30th November 2011  there will be a strike by public sector workers . They will be striking for their pension rights .
This will be the biggest strike action in nearly one hundred years . The headteachers , who to my knowledge have never striked , will be striking . NAHT . This is unheard of . This is action that should be respected . Teachers are a dedicated workforce, they don't strike for any reason . I know this because my family are teachers, my father was a headteacher . My family business is teaching .
This is why we should listen . I support their brave actions and yes they are brave.  Teachers do not want to let their children down , they are professional.
Also , let's face it , who can afford to lose a day's pay in today's harsh climate , where the cost of living is squeezing us all. It is the teachers who are the middle earners, who will lose their child benefit . It is the teachers who will be paying more into their pensions and getting less out at the end, that will have to work till they are 68 .
What this coalition Govt doesn't seem to grasp is that it is the middle earners who are the engine of the economy . They are the drivers . If you demoralise them , then you demoralise the economy. I am no economist , but I can work out that if you attack the middle, you attack the part that keeps everything together, its just plain obvious.
So you don't attack the rights , you give strength and confidence. The Govt should respect public sector workers. After all the Govt are the heart of the public sector . They are the public sector . The Govt are the servants of the people and we are not their servants . This has somehow been lost and needs to be regained.
We need more bravery . Continue reading →

Last Sunday (21 August), BBC1′s "Sunday Morning Live" asked the hackles-raising question: "Should women take a back seat in difficult economic times?"
The premise seemed to be that a job and an independent income is properly a man's thing, and that we can indulge women with an imagined independence while the economy is buoyant, but when the going gets tough, we should keep jobs for the boys.
Women should stay home, rearing children into good little citizens who will know their place (and perhaps not riot).
Oh dear.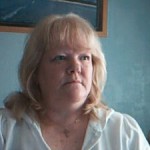 ---
I wrote a blog after the riots looking at why I thought this may have happened, there had been many articles about the why's and where for, some quite calm and some outrageously biased or over the top.
I suggested that we needed to look beyond the thugs, beyond the gangs, beyond class and instead look at the very fabric of society.
Many agreed with me and I was quite happy that I had written a well balanced blog. I draw your attention to it because the one word that stands out in this is 'balance'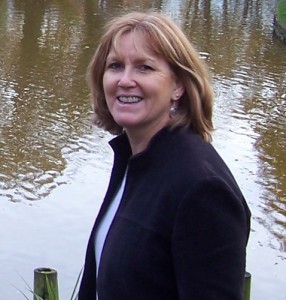 It's time to end the culture of blame on schools in working-class areas. Only limited gains can be made by changing the way these schools are run. Real improvements in education will come from a more equal school system, where students from different backgrounds attend school together. 
This week, I finally got round to reading Michael Gove's speech to the National College for School Leadership. In the same week, I have been writing a document about creating a strategic vision for school improvement. Uncannily, the theme of the 'moral purpose of education' ran through both. 

The first general election I remember was in 1979. I was 11. Before Britain voted, our class at school held a vote. I don't remember there being a teacher-led discussion about the merits or failings of any party. We were effectively invited to reflect – openly in our classroom and by show of hands – the prejudices of our parents. Continue reading →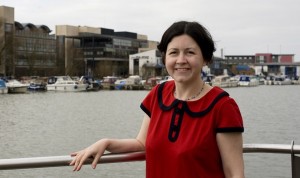 The White Ribbon Alliance
You might think that Maternal Mortality is not a major issue in the 21st century.
Surely this would have been a problem in the 19th or early 20th Century but not in the modern world ?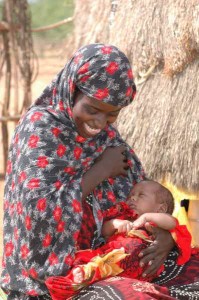 Well I'm afraid you'd be mistaken.
Statistics show that women in countries like Liberia, Sierra Leone and Afghanistan are dying in childbirth at a rate of almost one per minute.
Image Courtesy of WRA
In Malawai, from 2006 to 2009 for every 100,000 live births, 1440 mothers die.
Even in developed countries such as the USA. Between 2003 and 2007 the average maternal mortality rate is 13 deaths per 100,000 live births.
One woman every 15 minutes has complications so severe that she nearly dies.
358,000 women in the world and 3.6 million newborns die each year due to largely preventable complications in pregnancy, childbirth and early postpartum.
Continue reading →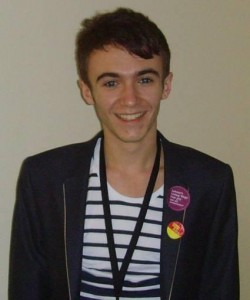 Analysis conducted on behalf of the TUC shows lone parents will be hardest hit by the Government cuts to public services.
The research says that single parents, 92% of whom are women, are set to lose the equivalent of a staggering 18.5% of their net income in services. This figure is more than double that which couple parents will lose.
This comes on top of the 8.5% of their income single mothers are expected to lose from changes to taxes and benefits.
Continue reading →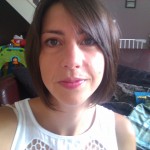 I became a member of the Labour Party following the general election defeat of 2010. My first child had just turned 9 months old and becoming a mum had made me realise how indebted I was to the Labour government for their family friendly policies. Extended maternity leave, child benefit and The Child Trust Fund all provided families with a big helping hand. For me however, SureStart has been the most successful of these initiatives.
Being a new mum is incredibly difficult, but not only for the reasons you read about in books. I could cope with the screaming baby, sleepless nights and endless feeding but I wasn't prepared for the loneliness that comes with being at home all day. I had a fantastic support network of friends and family but was desperate for people to speak to during the long days when everyone else was at work. Surestart provided me with this.
Continue reading →
Tom King discusses the Child Support Agency charges and its effect .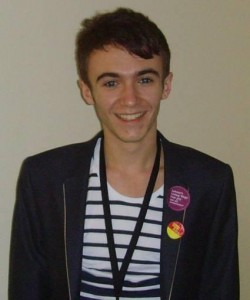 Beginning next year the Government plans to start charging for use of the Child Support Agency, which processes maintenance payments between separated couples.
The changes form part of an overhaul of how the state treats families, with the removal of legal aid in family law cases, plans in the pipeline for a Marriage Tax Allowance and single parents being disproportionately affected by cuts.
Parents wishing to use the service will need to pay an upfront charge of £100, reduced to £50 for those in receipt of certain benefits. On top of this a 7-12% charge will be taken off any maintenance paid and the non-resident parent will be charged 15-20% of the maintenance payments.
Separated parents often find themselves in difficult financial circumstances, without this added burden. The losers will be the children, who for no fault of their own find their parents separated and, as a result of the Government's decision, will have to live on an increasingly tighter household budget.
Charging parents, the Government says, is the only way to make the CSA affordable. In reality, they've made an ideological decision to make single parent families pick up the tab for a financial crisis they didn't cause.
These CSA charges will be compounded by the VAT rise, which hits the poorest hardest, by cuts hitting single parents, who are overwhelmingly women, and by families having to fund their own divorce proceedings.
Only a few weeks ago, David Cameron described single parents as 'heroic'. Its a shame his rhetoric is completely out of line with his policies and that he used the very same article to idealise the traditional nuclear family. In a letter published by Gingerbread, one single mother described the Prime Minister's comments as patronising and intolerable, saying "the sentiment is so transparently insincere and cynical".
Its becoming increasingly clear that this Government doesn't care about families, or children, or women. They're hell-bent on one thing, deficit reduction, and are happy to do so on the back of struggling single parents.
Tom @Tomilo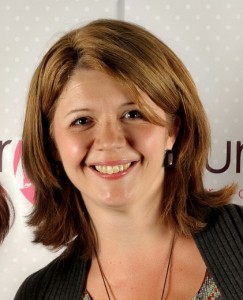 Sam Pearce
Teachers are priceless for
our Society
Today I went along to help out on my 4 year olds school trip. There were 101 children being supervised by 40 teachers, assistants and parents. We were on and off buses, it was a hot muggy day and by the end of it I was utterly exhausted. This was just a single day out of my year, but it really brought home to me what an amazing job teachers and TAs do every day.
What I found most tiring about today wasn't the walking, the organising, the lifting or the carrying – it was the responsibilityfor my small group of children, that duty of care to them and to their parents. And it is this burden that made me appreciate the jobs teachers do – particularly those who then go home to their own children at the end of the day and have to continue their caring role.
People in professions that care for other human beings are notoriously badly paid. Yet every day we place our children into the care of teaching professionals expecting the highest standards of teaching as well as care.  But with teachers currently facing big cuts to their pensions, meaning they will have to work longer, pay more and get less when they retire, it worries me that those people caring for my children might not be as dedicated and enthusiastic as they are today. Nobody goes into teaching for the money, but neither should they expect to be overworked, undervalued and badly recompensed for a lifelong commitment to their vocation.
After my day on the front line, I think anyone in Government making decision about teachers pay, working conditions and pensions should spend a day, a week, a year, walking in their shoes. A wrong policy decision today could have a catastrophic effect on the motivation and morale of the people in whom we are trusting to shape our children's futures.