What Now?
By laurie love
It's five thirty in the morning on my day off. Through my window I can feel the gentle cool breeze that only seems to come to Florida with the rain. The thunder is distant and safe and I've just made my morning report to my brother about our critically ill mother. I would love to go back to sleep but there is another matter weighing on my mind.
In 90 days my two kids and I might well be living in our car. Not an easy predicament to sleep through. Not unlike many US families caught in the foreclosure crisis we are in the process of losing our home. Unlike most US families we have no way out.
Let me explain. No there is too much, let me sum up.
A few years back many people went to the bank and found out they could afford to pay $30 a year for a mortgage. They also found out that even though they could only afford $30 a year the bank was willing to loan them enough to pay $70 a year. Being the upwardly thinking Americans that they are they took the $70 offer, bought a ginormous house, more furniture, the extra stereo and cable equipment 'needed' for a larger house and moved in. Never mind the cost; they were investing in their future!
A couple of years down the road the recession was looming (though not 'officially' declared as having arrived) and those same people started to panic. Their investments were no longer worth what they wanted them to be worth (apparently no one ever told them that investments were *NOT* a sure thing) and they began to bail. Continue reading →
Andy Burnham's speech to The King's Fund – 'Whole-Person Care' A One Nation approach to health and care for the 21st Century
24 January 2013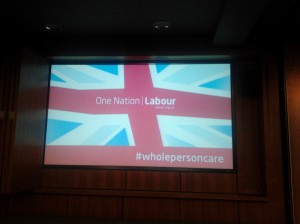 Andy Burnham MP, Labour's Shadow Health Secretary, said today at the King's Fund:
Today I open Labour's health and care policy review.
For the first time in 20 years, our Party has the chance to rethink its health and care policy from first principles.
Whatever your political views, it's a big moment.
It presents the chance to change the terms of the health and care debate.
That is what One Nation Labour is setting out to do.
For too long, it has been trapped on narrow ground, in technical debates about regulation, commissioning, competition.
It is struggling to come up with credible answers to the questions that the 21st century is asking with ever greater urgency.
I want to change the debate by opening up new possibilities and posing new questions of my own, starting with people and families and what they want from a 21st century health and care service. Continue reading →
When I decided to give up my job to bring up my children in the late 90′s. It was a choice that I made.  I decided that I wanted to stay at home, I felt I wanted to be with my children till they were at the age where they were independent little people. To me that was my job. It is as worthwhile as working for an employer. I was fortunate, my husband worked, but we did struggle with one income.
I felt I made the right choice for our family. Yet when people asked me "What do you do ?" "Where do you work" –  why did I feel I had to apologise, I felt I was a second class citizen.
Why did I feel like this. I guess because I wasn't in a career or that I wasn't working for an employer.  For some reason in the the 21st Century if you decide to stay at home to be with the children, you immediately feel guilty. Why is that ? Why has it changed so much ?
I think women need to support the choices of women. If a woman decides to be at home with her children, to not have external childcare, then she should be supported in her choice. If a woman decides she wants to carry on working for an employer, pursue her career, use external childcare, then that is her choice. To me both are of equal status. We support each other.
Also women who have taken a career break need to be supported back into the workforce. So many women fall into this category, where they have taken time out and yet it is very difficult for them to get back into employment and pursue a career.
We need to have more understanding. In a modern world we need to be flexible in our thinking. Women should be treasured in society for all we do.
Let's talk about AWS baby
Jennie Lee, MP, Baroness, Legend, Woman
All Women Shortlists, that bogeyman within the Labour Party. The sole thing that is stopping men from becoming MP's.
Or so you would think if you listened to the conversation which proliferates around events. Apparently it is now harder for a white, middle-class, male to get into parliament then it is for a rich man to pass through the eye of a needle. Women are being put into place purely because they are women, it's sexist to have a Labour Women's Network and not a Labour Men's Network and look at all the advantages they get from the LWN training scheme. They even get their own conference for Bevan's sake! Continue reading →
On the 12th January I travelled to Facebook HQ in Covent Garden , London, for Councillor Camp.
It was the first Councillor Camp for Social Media in the world, apparently !  It's always nice to be at the launch of something that is exciting and new.
I was greeted by a lovely buffet breakfast and coffee. I got my Rosie badge, proceeded to sit at the front, my eyesight isn't what it used to be.
My fellow Cllrs then began to arrive. I chatted with Cllrs from other parts of the country, from different political parties. It was a cross party event.
The event began at 10am with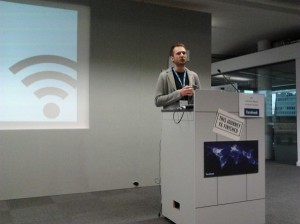 Dominic introduced us to what the day would behold. We would have speakers first, but they were only allowed 10 mins each, otherwise we might fall asleep ( I'm guessing). Then we would have an un conference. I admit I have never heard of this before. Basically  we  set the agenda for the day. We think of ideas and base group discussion around those ideas or questions.
For some reason when Dominic said about an un conference, I immediately linked it to an un birthday , thus thinking of the Mad Hatters Tea Party, then thought of Alice in Wonderland. Which I guess connects to a Looking glass, which kinda  is what Social Media is, get my drift. Ermmm, ok maybe not. I shall continue…
First to speak was Facebook, and guess what they were speaking about – Twitter. Aha – gotcha. Continue reading →
Thank you for your voting for Inspirational Women. All the women on the list are inspirational.
The women who were top of our polls on New Years Day were The Royal Marine Calendar -RMWAGS
Lindsay Meadows is also top of our polls.
So this year we have two joint winners.
Our international winner is Malala Yousafzai
Labour Rose is running a poll for our Women of 2012. All the women featured have been nominated by Labour Rose readers. You can vote for up to three women in the poll. All the women nominated have inspired throughout the year.
Michelle Obama, Tammy Baldwin, Clare Balding, RMWAGS, Hannah Cockcroft, Lucy Lawless, Malala Yousafzai, Victoria Pendleton, Lindsay Meadows, Mary Beard, Pat Onions, Jessica Ennis, Charlotte Church, Hillary Clinton
Click more to read about the nominations.
Politics actually means relating to citizens. Does it ?
The turn out in local elections or by elections is roughly about 30%. You might  say  politics doesn't actually capture the  the hearts and minds of the British people.
We shouldn't be satisfied  with a turn out   of 30% . We should want a turn out of 80% at least.
Politics affects all our lives. The decisions made by politicians affects our health, education, transport. The list is endless.
Yet why do people feel disinterested, why do people feel their vote doesn't count, why do people not want to get involved.
I think they feel powerless at times. Politician after politician has made a promise, they will do this, they will do that. Then when they don't do what they have said they are going to do, the person that voted for them or their party feels let down. A good example of this is the promises Nick Clegg made in his manifesto. How can you make a pledge saying you will fight against any rise in tuition fees and then do the exact opposite. Citing that the game has changed because they are in power. All the excuses in the world will not change the fact that you made a promise, a pledge to your voters and you broke that promise.
This is what damages the faith in politics and politicians.
Another point is that politicians seem to want to play a political game. Politics isn't a game. It's life. The decisions you make as a politician actually affect the lives of the people who you represent.
I am a local politician. I came into politics because I actually felt it needed more people like me who weren't in it for the game, who actually wanted to try and change the perception of politics. If I can inspire others to get involved, to feel that their vote does count, then maybe just maybe we can , little by little  we can get people to the ballot box and  they can  feel empowered.
I was elected City Cllr in May. I am one of the 31% of women Cllrs in the UK. Yet we represent 51% of the worlds population.
We are dramatically underrepresented in position of politics,power and influence.
The cuts by the Govt are hitting women the hardest. The public sector where the Govt is cutting severely, majority of jobs are held by women.
I always think the facts speak for themselves :
75% of local government workers are women. 1 in 8 of all jobs done by women are in local government.
77% of NHS workers are women.
80% of adult social care workers are women.
82% of education workers are women.
Women experience a full-time pay gap of 14.9%
64% of low paid workers are women.
40% of ethnic minority women live in poverty.
Women's average personal pensions are only 62% of average for men.
92% of lone parents – group more likely to live below the poverty line- are women
The costs of childcare in the UK are amongst the highest in the world, heavyly limiting women's choices to take up paid work.
Then look at the facts for women in positions of influence :
Currently in the UK, women are
22% of MP's
22% of Peer's
16% of all Govt Ministers
22% of Cabinet Ministers
36% of Members of the Scottish Parliament
18% of the Northern Ireland Assembly
42% of Members of the Welsh Assembly
26% of Members of European Parliament
9% of University Vice Chancellors
It will take up to 70 years, to achieve an equal numbers of women MP's and 150 years to achieve parity in local government.
Time to speak up sisters
Thanks to www.cfwd.org.uk for this information and Fawcett Society.
Yesterday I joined over 150,000 people as we marched for a Future that Works. We marched to show our solidarity against a tide of unfair cuts, attacks on working people, on the disabled, the vulnerable, on women and families.
Austerity isn't working
Our country faces long-term economic problems. But our political leaders have failed to face up to them.
For the next five years or more, unless policies change the economy will not grow, incomes will not rise, and there will be almost no new jobs.
If the government keeps on with big spending cuts and austerity  we face a lost decade. Even on their own terms government policies are failing. To close the deficit we need a healthy growing economy that generates tax income. But austerity has led to a vicious circle of decline.
Instead of just letting the banks go back to business and bonuses as usual, we need policies that promote new and old industries.
This new approach would create jobs, especially for young people.
It would encourage companies to raise average pay, penalise big bonuses and invest in training and new industries. It would crack down on tax evasion by big companies and the super-rich. It would tackle the growing inequality between the super-rich and everyone else.
Rather than deep, rapid spending cuts, we need to reverse our decline and build an economy that works for ordinary families.
I marched with UNITE the Union. We were at the front of the march. At 12pm we began the march from Embankment to Hyde Park. We marched past the Houses of Parliament, Downing Street. The atmosphere was great. Many families were in the march.
I took part in the march to represent ordinary people who are struggling to pay their bills, who are suffering from harsh and deep cuts. I marched for our NHS and our Education, who are going through unnecessary reforms and will be subject to privatisation in the future. Our society foundations are becoming unstable through austerity. We need to send a clear message to the Government that the people will be vocal about what is happening to them. We will march, we will protest and we  will stand by ordinary people.