The National Health Service is our national treasure. It represents what is Great in Great Britain.
Our National Health Service is threatened . This is the reality. 
The Lords are debating today and tomorrow they will vote on the Health and Social Care Bill.
Please add your comments below about how you feel about the NHS and tell as many people as you can to come to this blog to share their comments.
Let us be the VOICE and tell this  Govt that we do not want this Bill.
We love the NHS and if you do allow this Bill,coaltion Govt, with no mandate,  to go through. * We will never forget and we will never let the British people forget what you have done.*  I Rosanne Kirk will pledge this. This pledge will not be broken unlike other pledges broken by this Govt.
Add your comments and let us #SavetheNHS
Thank you
Rosanne
I love the NHS .

I won't waste space outlining why the health and social care bill is such a menace. Here is just one account of the many problems with it: http://www.telegraph.co.uk/health/healthnews/8804621/Commentary-these-reforms-will-leave-NHS-a-poorer-service.html
Opposition to the Bill is almost universal among healthcare professionals of every kind; the public did not vote for the proposed changes; they did not appear in any manifesto; politicians of all parties promised not to make this type of wholesale change. They lied. And their cowardice, self-interest or (in some cases) shameful failure to actually read a bill they were voting on means that the Bill is all but passed, despite immense public and professional opposition to its measures.
Continue reading →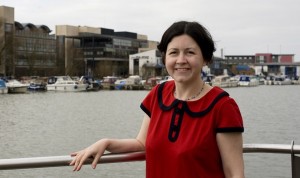 Thailand has voted in their first woman prime minister.
Yingluck Shinawatra is to become  Thailand's  PM . Her party won 264 seats in a 500 seat parliament.
Prime Minister Abhisit Vejjajiva resigned as party leader and defence Minister.
Over the last few years Thailand had lost faith in democratic insitutions . Hopefully with the election of Yingluck there will be politcal stability.
There have been nine coups in Thailand since King Bhumibol ascended to the throne in 1946. 12 of Thailands 27 prime ministers since absolute monarchy ended in 1932,have been military leaders.
When we think of red shirts or yellow shirts we might think of a football team ,but in Thailand the different coloured shirts represent different political factions. The red shirts are supporters of the previous prime minister Thaksin . The yellow shirts are the supporters of the monarchy and the elite in Thailand.
Thaksin is the older brother of Yingluck .He was overthrown in a military coup in 2006 because of scandal over tax free sale of family shares. He now lives in Dubai to avoid a jail term.
Mr Thaksin's over throw triggered a political crisis which saw violence break out between the Red shirts,his supporters and the military. More than 90 people were killed in unrest in Bankok. Continue reading →