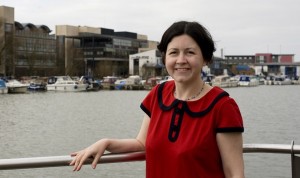 The White Ribbon Alliance
You might think that Maternal Mortality is not a major issue in the 21st century.
Surely this would have been a problem in the 19th or early 20th Century but not in the modern world ?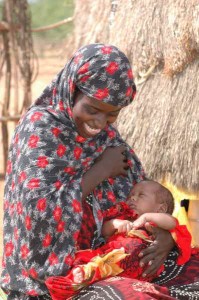 Well I'm afraid you'd be mistaken.
Statistics show that women in countries like Liberia, Sierra Leone and Afghanistan are dying in childbirth at a rate of almost one per minute.
Image Courtesy of WRA
In Malawai, from 2006 to 2009 for every 100,000 live births, 1440 mothers die.
Even in developed countries such as the USA. Between 2003 and 2007 the average maternal mortality rate is 13 deaths per 100,000 live births.
One woman every 15 minutes has complications so severe that she nearly dies.
358,000 women in the world and 3.6 million newborns die each year due to largely preventable complications in pregnancy, childbirth and early postpartum.
Continue reading →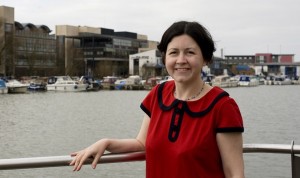 Thailand has voted in their first woman prime minister.
Yingluck Shinawatra is to become  Thailand's  PM . Her party won 264 seats in a 500 seat parliament.
Prime Minister Abhisit Vejjajiva resigned as party leader and defence Minister.
Over the last few years Thailand had lost faith in democratic insitutions . Hopefully with the election of Yingluck there will be politcal stability.
There have been nine coups in Thailand since King Bhumibol ascended to the throne in 1946. 12 of Thailands 27 prime ministers since absolute monarchy ended in 1932,have been military leaders.
When we think of red shirts or yellow shirts we might think of a football team ,but in Thailand the different coloured shirts represent different political factions. The red shirts are supporters of the previous prime minister Thaksin . The yellow shirts are the supporters of the monarchy and the elite in Thailand.
Thaksin is the older brother of Yingluck .He was overthrown in a military coup in 2006 because of scandal over tax free sale of family shares. He now lives in Dubai to avoid a jail term.
Mr Thaksin's over throw triggered a political crisis which saw violence break out between the Red shirts,his supporters and the military. More than 90 people were killed in unrest in Bankok. Continue reading →
In this section we will be discussing womens issues from around the World.
Let us first begin with Saudi Arabia where women have been inspired to take to their cars and drive.In many parts of the world women take it for granted that they are allowed to drive cars.
I didn't realise that in Saudi Arabia a woman can drive but is not allowed to drive. Yes a contradiction here.
Here is some background on the story
On June 17, a group of Saudi women began a nationwide right-to-drive campaign, in which 42 women took to the road. They said their campaign was inspired by uprisings in Egypt and Tunisia where street protests toppled authoritarian governments.
Saudi Arabian law does not forbid women from driving, but a religious fatwa dictates that Saudi women must be driven by male drivers or male family members. Continue reading →